---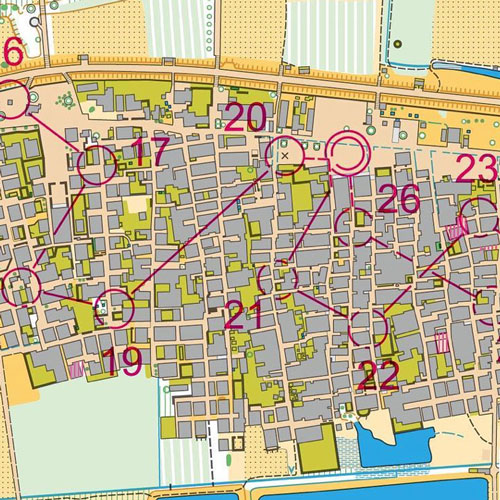 Orienteering
8 days with 9 orienteering events: Sprint, Middle, Long distances and Night Score. The ideal way to improve your skills or just enjoy orienteering in exotic places.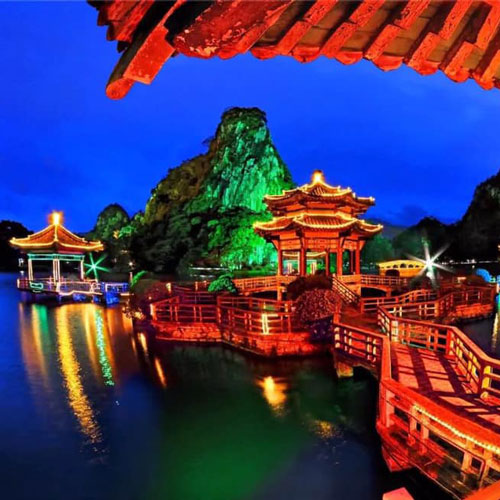 in China
Experience Chinese orienteering and culture together with fellow Chinese and international orienteers 😊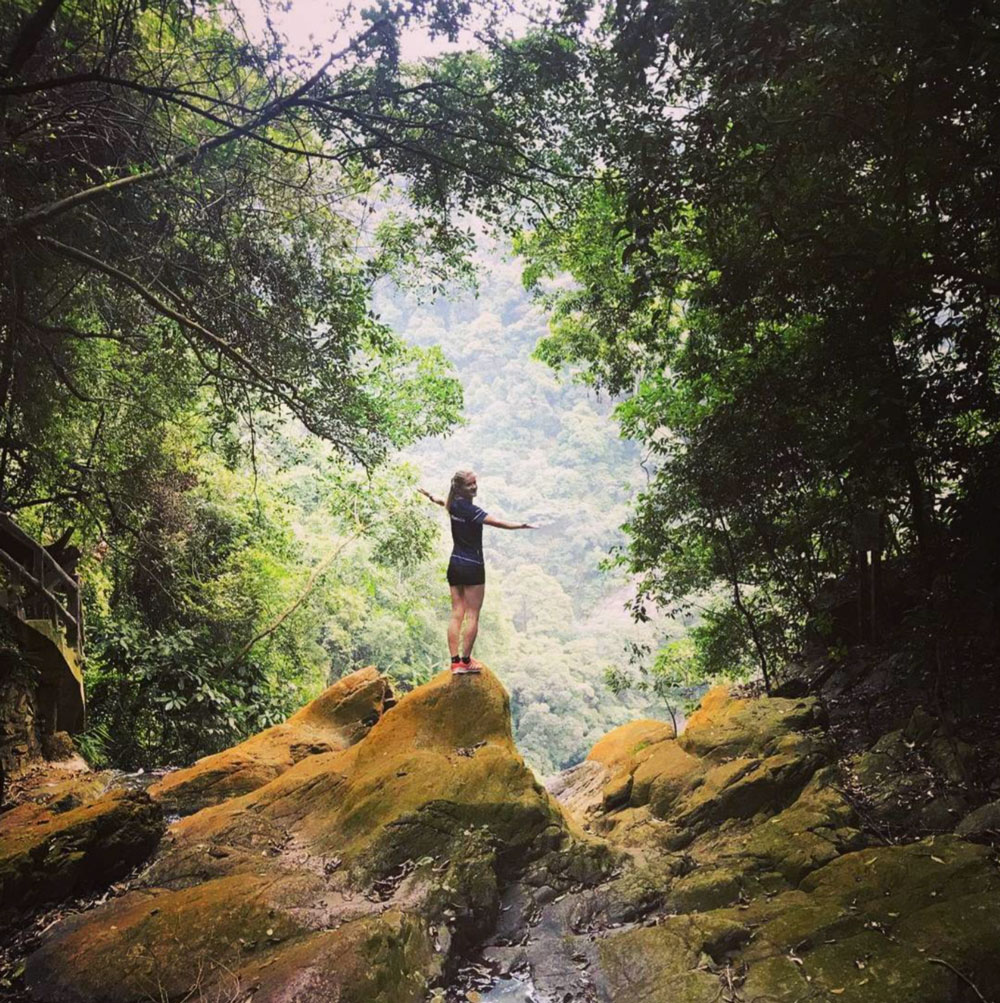 for adventurous orienteers!
BeiDou offers a week of intense orienteering in various terrain types and is open for everyone, but expect things to be different than at home 😉
---
10 Days.
In China!
BeiDou Orienteering January 2022
More details about the program will be published in autumn 2021. Contact Erik and/or sign up to the newsletter to be notified when more information is available.
All-inclusive-entry with accommodation, meals and local transports
Be part of an orienteering adventure in South China!
Participant satisfaction index: 96 (BeiDou 2020)
Videos
Contact
---
BeiDou
Orienteering
BeiDou Orienteering Competition offers intense and high-quality orienteering in eight consecutive days. We want to make BeiDou a truly classical event and a competition that belongs to the whole Chinese orienteering community. At the beginning, the competition was named "JuLang" (Giant Wave). We hope that it will sweep across the whole country like a giant wave. In 2020, we changed the name to "BeiDou" (which means Big Dipper in Chinese). Our wish for the future is, that the event will, like the Big Dipper, shine bright in the sky. Giving orienteers the direction towards a better and better orienteering experience. BeiDou orienteering welcomes you!
Li Bo, Executive Director BeiDou Orienteering Competition
BeiDou is more than an orienteering event. It combines Chinese culture with orienteering and the drive to improve together. BeiDou is the leading star for the Chinese orienteering community. Welcome to experience the hospitality of the local orienteering community!
Erik Simkovics, International Marketing BeiDou Orienteering Competition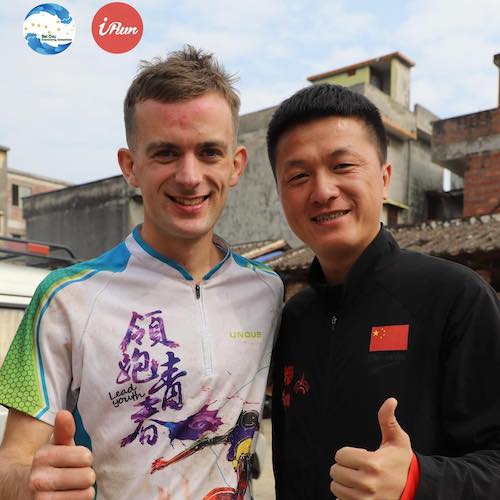 ---
---
Welcome to China
I have been six times for orienteering in China, the first time was in 2010. BeiDou Orienteering is a multiday event with the aim to provide a platform for competition, training and development and the mission to create a wave of interest for orienteering across China. BeiDou is the leading star for the Chinese orienteering community. In 2019, the BeiDou organising committee had the idea to make BeiDou available to foreigners, and so we started with the 6th BeiDou Orienteering.
China Orienteering Experts
Following orienteers come back to China over and over again because they love the unique experience 😀
---
Details.
More information.
General Information
Visa
For entering China you need a visa. It is your responsibility to apply for a visa in time before departure. After we have received your entry we will prepare an invitation letter and email it to you. More information
Travel
We do not offer flights to and from Guangzhou. Please book flights on your own using flight search engines or directly on an airline website (arrival 11/1, departure 20/1). Please contact us if you need assistance.
Insurance
All need own travel insurance, possibly included in your credit card insurance cover. Please check.
Vaccination
No need of any special vaccination.
Communication
Because of many web services being blocked in China, participants must download and install WeChat before the event. It is the most reliable and easiest way to communicate in China. All information during the event will be published on WeChat. We also recommend downloading a VPN service before leaving Europe.
Food
Authentic, local cuisine will be offered. Please note that we cannot provide special diets.
Language
Local organisers do not speak English. We will have one person with us as a translator for international participants. Erik speaks English, German and Swedish. Moreover, it is possible to communicate through translation apps.
Timekeeping
Electronic timekeeping will be used. Cards are provided.
GPS Tracking
GPS tracking will be used. Devices are provided and must be worn for safety reasons.
Results
8 scoring events. Point based scoring system.
Awards
Prizegiving ceremony for individual stage winners and for the overall ranking and prizes for the top 3 in each class.
More Details
More details will be published closer to the event via email. Final details will be provided at the event, through WeChat. No printed details.
Terms & Conditions
Entry fee
The entry fee for Beidou includes participation in the orienteering event (9 stages + additional orienteering activities), accommodation (2-bed room), meals (incl. hot water/tea, other beverages have to be paid individually), transport during the events, transport from and to the airport, social and cultural program, formal invitation for visa application. Travel to and from Guangzhou and visa fee is not included.
Minimum age
Participants must be at least 18 years old. Younger athletes (16-17 years) are only allowed to register and participate together with parents.
Entries & Payment
Entries are accepted only through the online entry form and valid after fees have been received to our bank account. Please note that the organiser reserves the right to reject entries.
Beneficiary Erik Simkovics. EUR (€) account IBAN: GB55 REVO 0099 7085 9652 39, BIC: REVOGB21; or GBP (£) account 19701284, Sort code 04-00-75
Cancellation Policy
In the case of curtailment or cancellation of Beidou due to circumstances beyond our control, we reserve the right to retain all or part of the entry fees. Cancellations before 1 December 2019 will be given a 70% refund. Cancellations before 23 December will be given a 30% refund. We regret that no refunds of entry fees will be possible after this date. If you wish to cancel your entry, please email to .
Risk and Safety
Competitors accept the hazards associated with participating in the event, and that they take part at their own risk and are responsible for their own safety. The organiser will not accept liability for any injury, accident, loss or damage to the competitor or their property that may arise before, during or after the event as a consequence of participation in the event.
Privacy Policy
Personal Data
When you enter we will ask you for the following personal information:
Contact details: name, birth date, email address, phone number
Participation details: class, club, country, passport number
Why we need your details
We need to collect your personal information so that we can enable you to participate in the event. If you do not provide us with all of the personal information that we need to collect then this may affect our ability to manage your entry.
We also process participants' personal information in pursuit of our legitimate interest to:
Promote and encourage participation in orienteering by sending participants communications and entry information for upcoming events. Our events may be filmed or photographed and your personal information may also be used in images captured from our events, which we use for promotional and development purposes. Provide competition in orienteering by accepting and managing entries for our events and checking your personal information to ensure you are entered into the correct category. Where we process your personal information in pursuit of our legitimate interest, you have the right to object to us using your personal information for the above purposes. If you wish to object to any of the above processing, please contact us.
Who we share your personal information with
If your personal information is included in any images or videos taken by us at our events, we may share this with Chinese orienteering for promotional and/or journalistic purposes.
Participants' personal data
We publish the results of our events on our website. This includes competitors' name, club, age class and result.
Your rights
You can exercise any of the following rights by writing to us. Your rights in relation to your personal information are:
You have a right to request access to the personal information that we hold about you by making a "subject access request";
If you believe that any of your personal information is inaccurate or incomplete, you have a right to request that we correct or complete your personal information;
You have a right to request that we restrict the processing of your personal information for specific purposes; and
If you wish us to delete your personal information, you may request that we do so.
Any requests received by us will be considered under applicable data protection legislation.
Website Tracking
This website uses Google Analytics, a service which transmits website traffic data to Google servers. This instance of Google Analytics does not identify individual users or associate your IP address with any other data held by Google. Reports provided by Google Analytics are used to help us understand website traffic and webpage usage.
You may opt out of this tracking at any time by activating the "Do Not Track" setting in your browser.
OL-Sport
Erik Simkovics
Dr. Heinrich Maier Strasse 46/5/5, 1180 Wien, Austria

+43 664 2254915
Wechat: eriksimkovics
Facebook